Helium 10's Amazon Anomaly Tracker
Is your listing being affected by a glitch on Amazon? Find out with our Amazon Anomaly Tracker
When products on Amazon stop indexing and are no longer discoverable via keyword search, an Amazon anomaly may be the cause.

Learn more about our Anomaly Tracker
What is an Amazon Anomaly?
An Amazon anomaly is a rare phenomenon where your consistently ranking product keyword(s) quickly start unranking and in some cases disappear altogether. While fluctuations do happen and usually sort themselves out, it's considered an anomaly when the sharp differences in data cannot be obtained by chance.
Using our proprietary database and algorithms, our Amazon Anomaly Tracker was developed specifically to detect the abnormalities that may affect your indexing capabilities.
Your product rank directly correlates to your ability to sell
That's why it's important to stay updated in real time on any sitewide glitches happening on Amazon.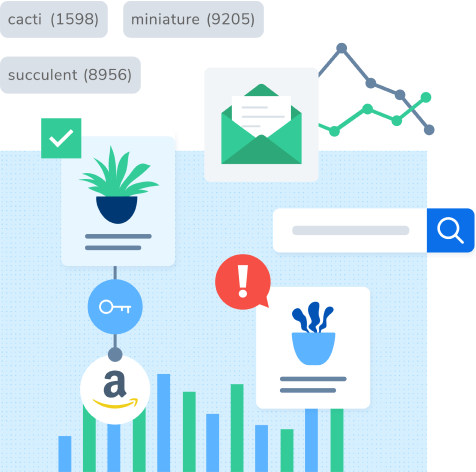 Steps to take if you think you are experiencing an Amazon anomaly:
Check your Helium 10 Keyword Tracker ranks. This will tell you if you are no longer ranking for keywords that have been previously consistent.

Use your Index Checker to see if your products are still indexing and are visible to potential buyers. You can also see how many of your keywords have been affected by the anomaly.

Check your Helium 10 Alerts to see if there could be any other factors contributing to your change in searchability, i.e. category change.
Learn from past issues
With up to two years of blackloging capabilities, if you had any unexplained dips in the past, you can go back and confirm if those changes were due to a personal defect or a sitewide problem.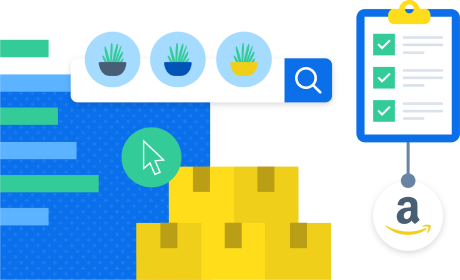 Get updated daily
Stay ahead of any potential issues with daily reports on any sitewide anomaly detection. You can also sign up for notifications to be the first to know if there are products being impacted by a current anomaly.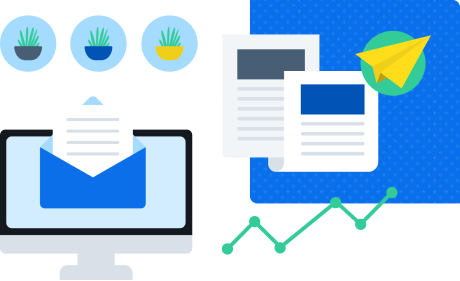 Sign up for our notifications and stay informed on sitewide anomalies
Amazon glitches, also known as anomalies, are very real. While they are rare, it's important for sellers to stay on top of any potential anomalies that may affect your ability to index on Amazon. The Amazon Anomaly Tracker gives daily updates on sitewide glitches to help you stay informed.
While fluctuations in product searches do happen and usually correct themselves after a few days, if your historically stable products have completely stopped ranking, it may be the cause of an anomaly. Use our Amazon Anomaly Tracker to detect anomalies and keep your products from falling off the radar.
Anomaly detection allows sellers to determine if their indexing issues are a random fluctuation only affecting them or a sitewide glitch that needs immediate attention. Anomaly confirmation gives sellers the ability to take action quickly and avoid long term selling interruptions.
If you feel you may have been affected by a search glitch, it could be an anomaly. To get the most up to date information on Amazon anomalies, sign up for notifications on our Amazon Anomaly Tracker for status updates as well as steps to take if you think your product's searchability may have been disrupted.
Our Amazon Anomaly Tracker lets you track "glitches" or anomalies in real time with updates every day. You can also track up to two years of backlogged anomalies to help you learn from past glitches and manage your business accordingly.